Fudan University(Handan Campus)
Initially known as "Fudan Public School", Fudan University was founded in the year 1905. "Fudan", literally meaning "(heavenly light shines) day after day", indicates inexhaustible self-reliance and industriousness.
As one of the national topmost institutions of advanced learning and higher education, Fudan has achieved worldwide fame throughout its venerable past. The University was established by Ma Xiang-bo in 1905. "Fudan" found its lexical origin in the quotation "Heavenly light shines day after day" taken from "Annotations of Yu and Xia" (Yu Xia Zhuan) of Scholia of The Collection of Archaic Texts (Shang Shu Da Zhuan).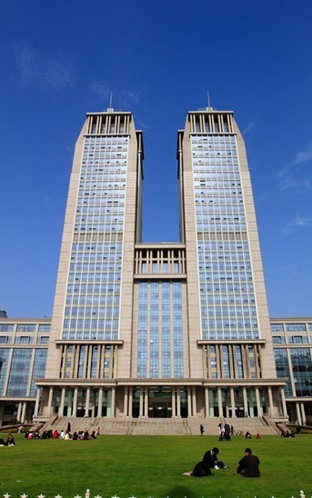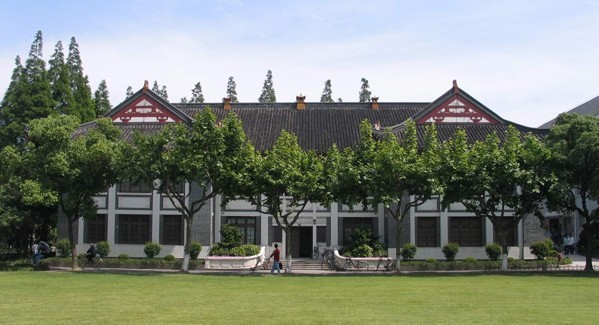 Beautiful architectures in Fudan Universities
In 1917, Fudan Public School began to offer undergraduate programs and officially renamed itself "Fudan University". Li Deng-hui was the president from then on to 1937. After being expanded to a full-fledged university, the University had an increasing enrollment. It had three schools: Arts, Sciences and Business, a prep school, and a section of secondary education.
Following the policy of clinic combining with basis, Shanghai Medical College of Fudan University attaches importance to crossing and uniting among disciplines. It has 22 national key disciplines and 3 one-grade disciplines. Among a group of national high-class teachers the college owns, there are 2 Members of Chinese Academy of Science, 4 Members of Chinese Academy of Engineering, 10 Distinguished Professors by the Minister of Education and 10 owners of National Science Found for Distinguished Young Scholars of China. For the past few years, Shanghai Medical College has established academic relationships with Harvard Medical School and Columbia University Medical Center in USA, Medical School of Sydney University Australia, Medical School of University of Groningen in Holland, Medical School of Sweden Umea University, University of British Columbia in Canada, Osaka University in Tokyo, Hong Kong University Li Ka Shing Faculty of Medicine and Medical School of Chinese University of Hon.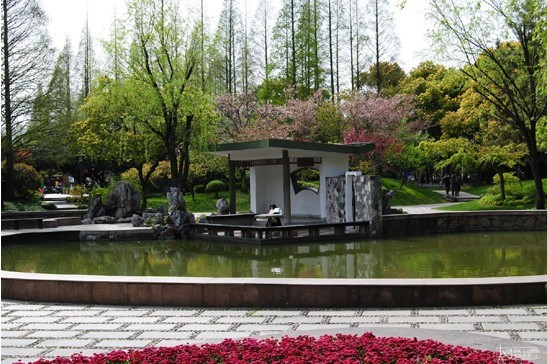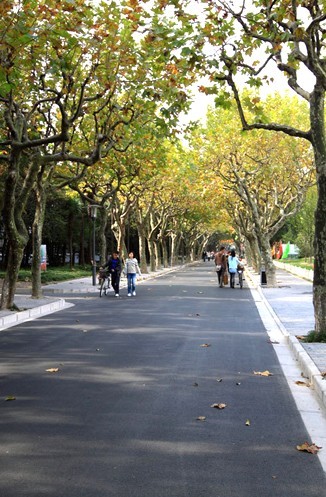 Scenery inside the Handan campus
Fudan became one of the national elite universities after the founding of the People's Republic of China in 1949. At the request of Chen Wang-dao, the first post-liberation president of Fudan, Chairman Mao Tse-tung of the CPC handwrote the name of the University. Since the beginning of New China, Fudan has seized three golden opportunities for further development, thanks to the CPC and the People's Government.

◇Brief Introduction: Established in 1905, The University was originally named Fudan Gongxue. It was the first higher education institute that was set up by Chinese people. Now it has four campuses with 29 colleges.
-Handan Campus: No. 220, Handan Road, Yangpu District
Transportation: Buses 59, 118, 133, 139, 854, 866, 942, Bridge Line 5
- Fenglin Campus: No. 138, Yixueyuan Road, Xuhui District
Transportation: Buses 712, 50, 218, 49, 932, 572

-Zhangjiang Campus: No. 825, Zhangheng Road, Zhangjiang Hi-Tech Park, Pudong New Area
Transportation: Buses Zhangchuan Line, Zhangnan Special Line, Zhangjiang South Ring Line, Bridge Line 5, Bridge Line 6
-Jiangwan Campus: under construction now.