Special job fair for international students held in Tianjin

By Stella on 2018-01-11
The College of Chinese Language and Culture of Nankai University cooperated with China Petroleum Pipeline Engineering to host a job fair specifically for international students who come from countries along the Belt and Road on Jan 5, attracting over 60 international students from Nankai University, Tianjin University, Tianjin Polytechnic University, covering Kazakhstan, Turkey, Egypt and more than 20 countries.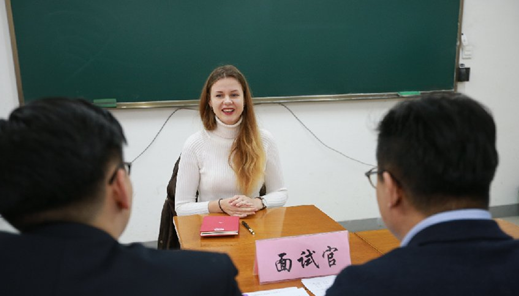 An international student during an interview.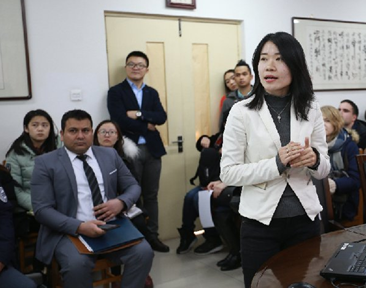 A representative from Chinese enterprise gives a speech during the job fair.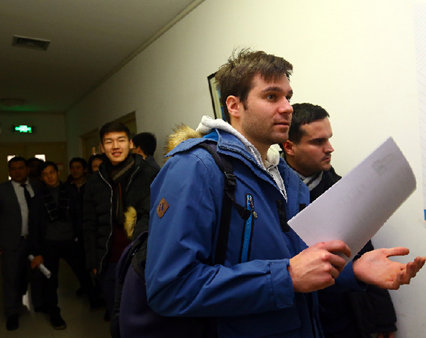 International students wait for interviews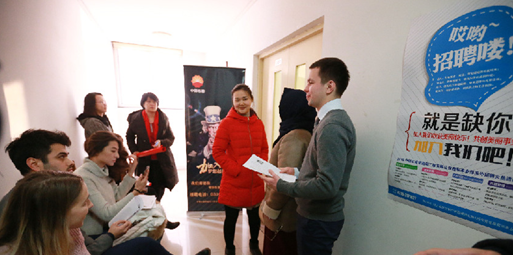 International students wait for interviews
(From exploringtianjin.com)
If you also wanna study in China and get great job chances in China, you can start now! pls contact:
Stella-CUECC

Tel:0086 571 88165708
QQ: 2853662501
Email: admission@cuecc.com
Wechat: StudyInChina1