Study Chinese language in Yulin University

By sally on 2018-01-09
Yulin University (YLU) is located in Yulin, designated by the China State Council as a city of cultural and historical importance. YLU is run directly by the Shaanxi Provincial Government, and is entitled to offer both degree and non-degree programs. YLU grew out of Suide Teachers' College, established in 1958. In 2003, with the approval of the Ministry of Education, the college, which used to offer non-degree programs only, was upgraded to a university, thereby becoming entitled to offer both degree and non-degree programs.
YLU began to recruit Chinese Language Program international students from 2005. With the rapid economic development of Yulin City and the incremental growth of YLU, the number and the nationality of our international students are also increasing year by year. Currently, more than 20 international students are registered in our Chinese Language Program, coming from the United States, the United Kingdom, Japan, Kazakhstan, Uzbekistan, Israel, Zambia, Uganda, Yemen, Pakistan, Romania, Indonesia, and some other countries. YLU has a group of highly qualified and experienced teachers, experts in teaching Chinese as a foreign language. The teachers are highly enthusiastic and always get on well with students. In order to maximize international students' opportunities to communicate with their teachers in Chinese, international students' classes at YLU are all held in small groups. The students, based on their levels of Chinese, are divided into separate classes. This guarantees that our international students will be able to study in depth in a small class. YLU also provides comfortable apartments and responsible student counselors for international students. The student counselors do their best to solve students' daily learning and living problems. All students will receive a warm welcome at Yulin University.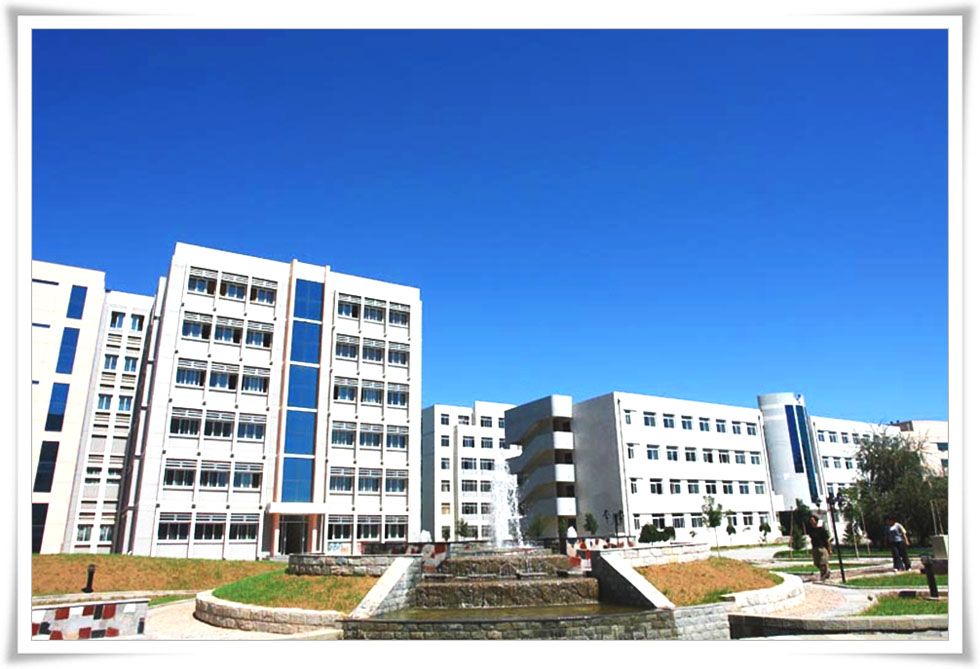 Requirements
1. At least hold a high school diploma;
2. Below the age of 60;
3.Have a valid physical examination record.
Expenses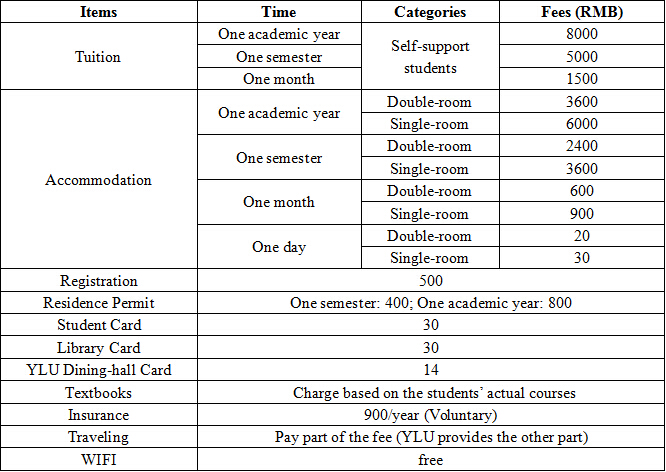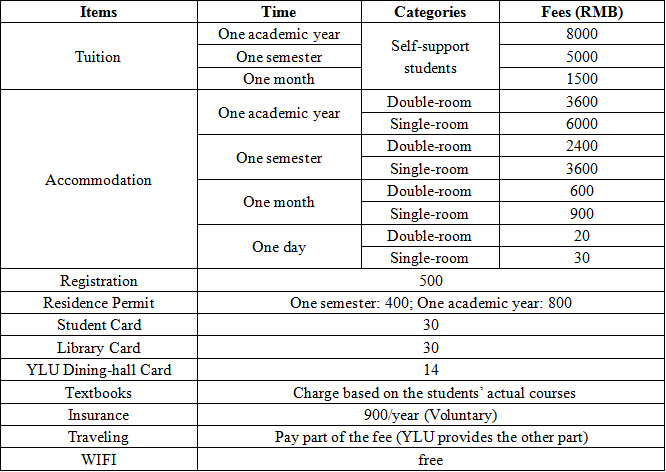 Sally
Tel: 0086-571-88165697
Email:eduunion@cuecc.com
Skpye:studycn001
QQ:2853662503
Wechat:18958007123