Ethiopian PM hails China's support for education, human resource development!?xml:namespace>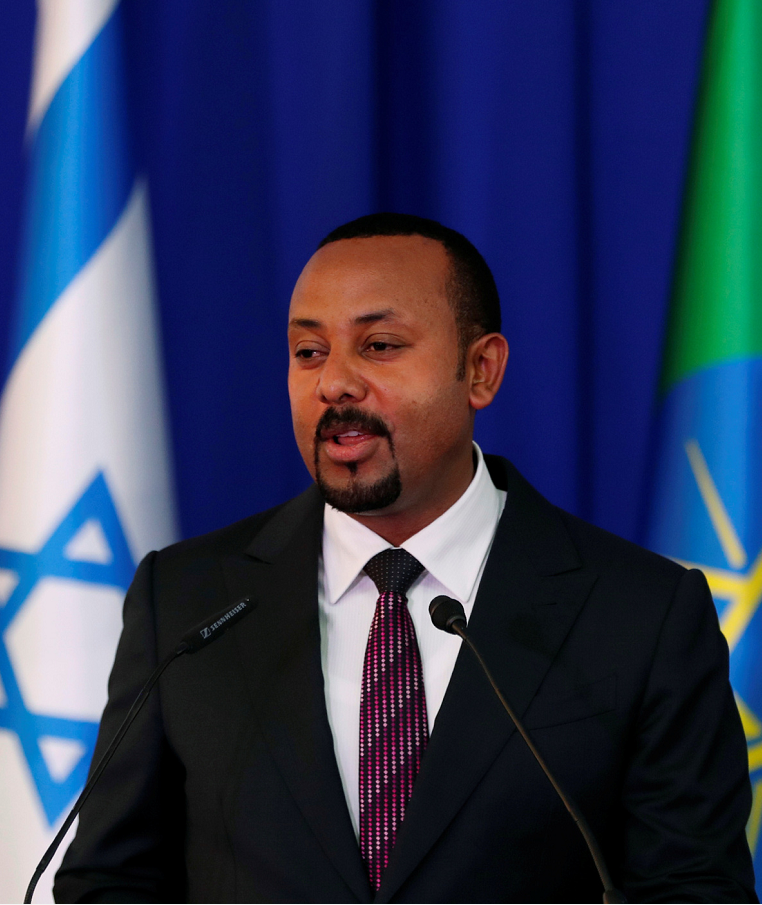 Ethiopian Prime Minister Abiy Ahmed speaks as he delivers a joint statement with his Israeli counterpart Benjamin Netanyahu during their meeting in Jerusalem Sept 1, 2019. [Photo/Agencies]
ADDIS ABABA - Ethiopian Prime Minister Abiy Ahmed on Thursday praisedChina's support forEthiopia's efforts in human resource development.
At the Chinese Government Training Program Fellowship Reception organized by the Chinese embassy, Ahmed extended appreciation to the Chinese government and the ambassador "for their great effort to make this program happen."
"I am sure this is the right investment; these bright Ethiopians will help us to bridge the people ofEthiopiaand the people ofChina," he said at the National Palace in Addis Ababa. "I am sure both the government and people will harvest from this investment."
This year, 228 Ethiopians are admitted to long-term degree programs, including 66 PhD and 162 master degrees, accounting for 16.52 percent of the total scholarshipsChinaoffers across the world.
"This is the time when the Ethiopian government is making special efforts to expand education, to enhance educational quality," the prime minister said. "Efforts have been done to send more people abroad for scholarships to pursue overseas studies, and this Chinese scholarship is part of the efforts."
Ahmed gave advice to the scholarship recipients on actively learning fromChina's experience and practices of different development activities, even outside classroom, at airports, or on streets.
He also expressed hope that the recipients would come back fromChinawith knowledge that enables them to contribute toEthiopia's development endeavors.
"Human resource development is an important component in the Belt and Road Initiative and within the Forum on China-Africa Cooperation framework," Chinese Ambassador to Ethiopia Tan Jian said. "The purpose is not only to build capacity, but also to strengthen people-to-people bond."
By Aug 30, the Chinese government has invited over 800 Ethiopians to participate in 200 short-term seminars, training courses and workshops, and offered scholarships to about 400 Ethiopians, including government officials for longer-term bachelor's, master's and doctorate degree programs, according to the ambassador.
[SOURCE:CHINA DAILY]
If you want to apply, please feel free to contact Shirly for more details:
Shirly
www.cuecc.com
Tel: 0086-15857187587
Whatsapp: 8615068158042
Facebook: Shirly Guo
Twitter: Shilry81054676
Instagram: guo.shirly
Wechat: CUECC2
Email:recruit@cuecc.com
skype: teachcn
QQ:2853662504