Civilization is colorful because of communication and rich in learning from each other. From ancient times to the present, any civilization needs to draw nutrients from other civilizations and choose good ones. When generations of young students go out of the country and broaden their views, many international students also quietly come to us. They come to China to exchange and study, enhance their understanding of China, deepen their understanding of China. The relevant person in charge of the Ministry of Education told reporters, "studying in China, has become a brand."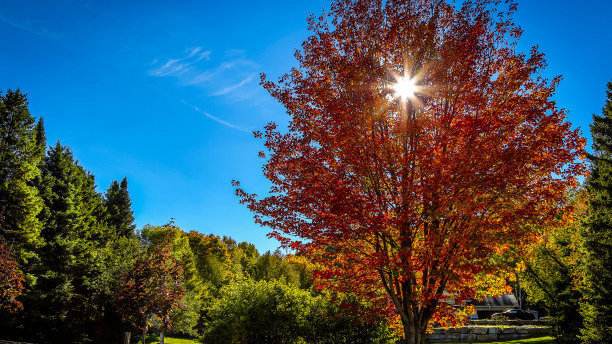 There is such a set of figures to support,According to the Statistical briefing on studying in China released by the Ministry of Education in April this year, a total of 492200 foreign students of all kinds from 196 countries and regions studied in 1004 institutions of higher learning in 31 provinces (autonomous regions and cities) in 2018, an increase of 3013 over 2017.
What kind of major is the hottest major for international students to come to China to study? The answer is: engineering, management, science, art, and agronomy.
"the number of students majoring in these categories has increased significantly, with an increase of more than 20 percent over the same period last year, indicating that our education in natural disciplines is becoming more and more attractive," said the head of the Ministry of Education.
In an interview, the reporter learned that China continues to maintain its status as the largest destination country for studying abroad in Asia. More and more foreign students come to China to study for academic courses, the proportion of academic and graduated students to achieve double growth. "The total number of students with academic qualifications was 258100, accounting for 52.44 percent of the total number of foreign students coming to China, an increase of 6.86 percent over the same period last year, and the number of graduate students reached 85000, an increase of 12.28 percent over 2017." The person in charge said.
It is noticeable that the professional structure of the international students is constantly being optimized, and the leverage of the government scholarship of our country is continuous. In 2018, a total of 6.3 million Chinese government scholarships from 182 countries have been studied in China, with a total of 5.66 million students, a proportion of 89.86% and a total of 40.4 million students, 69.75% of the total. The "The attraction of government scholarships to high-level talents is increasing, leading to high-level and high-quality development in China." the official said.
In addition to scholarship policy, in recent years, China has gradually improved the policies and regulations from enrollment, teaching, management, service to employment, and formed a more perfect system of policies and regulations. The responsible person said: "the state has issued the regulations on the Management of School admission and training of International students, which clarifies the conditions for the admission and training of international students, as well as the management responsibilities of schools and departments, and provides a legal basis for further standardizing management. The Ministry of Education, together with the Ministry of Foreign Affairs and the Ministry of Human Resources and Social Security, issued a notice on matters related to allowing outstanding foreign college graduates to work in China in early 2017, which facilitates international students and further enhances the attractiveness of studying in China. "
In the process of serving the construction of countries along Belt and Road Initiative, there are these lovely international students in the fields of energy, transportation, communications, finance, ocean and so on.
"We have actively implemented the important diplomatic commitments of the leaders, set up special scholarships for Central Africa, China and Mongolia, China and Tanzania, China and Egypt, and China and Indonesia, and set up scholarships for people-to-people exchanges between China and the United States, China and Europe, and China and Russia in cooperation with the high-level people-to-people exchange mechanism. Through cooperation between ministries and commissions, cooperation between provinces and departments, and cooperation between colleges and universities, we have also trained talents from countries along the route in major fields, thus providing strong talent support for undefined five links and three similarities undefined and helping Chinese industry enterprises to undefined go out undefined. " The person in charge pointed out.
According to statistics, in 2018, the number of foreign students from 64 countries along the "Belt and Road Initiative" route totaled 260600, accounting for 52.95 percent of the total. In the reform and development of service education, studying in China promotes the construction of "double first-class" universities and the internationalization of education, supports colleges and universities to combine the training of foreign students with the construction of key disciplines, trains high-level and high-quality international educated Chinese talents, promotes the development of international teaching and scientific research in colleges and universities, and makes positive contributions to enhancing the international influence and competitiveness of Chinese education.
In the hearts of foreign students coming to China, the quality of higher education in our country is improving, which is radiating a special endophytic motive force.
"We have actively promoted the construction of quality standards for studying abroad education in China, issued the quality Standard for higher Education for Foreign students in China (trial), and encouraged third-party trade organizations to formulate certification standards for trade associations and carry out pilot certification, establish and improve the quality assurance mechanisms such as incentive, certification, evaluation, supervision, etc., promote the separation of undefined management and evaluation defined, and gradually improve the construction of a quality assurance system for studying abroad in China. We have also adhered to the examination system of Chinese government scholarship preparatory education and constantly improved preparatory education; we have built 52 demonstration bases for studying abroad in China and selected 300 brand courses for English teaching; we have persisted in promoting the building of management teams, trained more than 3000 grass-roots detention and management cadres, set up English teaching teacher training centers, and trained nearly 1,000 English teachers. These are the highlights of attracting international students to study in China. "
The holding of activities such as "perceiving China" and "my Beautiful encounter with China" have enhanced their feelings for China.
The "Based on the building of brand activities, we enhance the integration of Chinese students in Chinese society, and successively carry out the tour of the Chinese-Chinese students undefined sunshine sports culture undefined, and the Chinese government undefined scholarship to the Chinese undefined cultural experience activities and other brand activities. It has attracted many students to participate actively, and led the students to the mine oil field, the rural community and the high-tech community to obtain positive social response, which greatly enhanced the understanding of Chinese students in China, and deepened the understanding of China." said.
Knowing each other is not far or near, and thousands of miles are neighbors to each other. Reject all forms of prejudice and discrimination and welcome every student and scholar. At the end of the interview, the person in charge said that the door to China undefined opening up will be bigger and bigger, and the door to China undefined education opening will be bigger and bigger. Increasing exchanges and deepening cooperation are the important cornerstone of building a community with a shared future for mankind.
Sally
www.cuecc.com
Tel: 0086-17794515595
Whatsapp: 8617794515595
Facebook: Cuecc Sally
Twitter: CueccSally
Instagram: CUECCSally77
Wechat: CUECC3
Email:studyinchina@cuecc.com
skype: CueccSally
QQ:2853662503