Foreign Teachers Wanted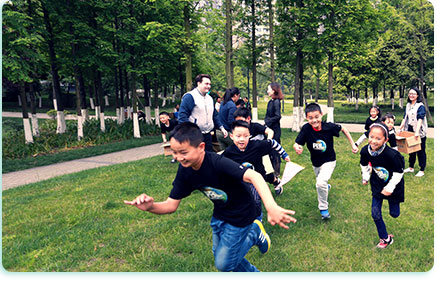 International Institute of Education is recruiting foreign teachers now, here are some condition, please read carefully.
Requirements:
1. America, Australia and New Zealand, Ireland or South African with mother language:English.
2. White people.
3. Non-criminal certificate
4. Having teaching experience with TEFL/TESOL certificate.
5. Under 45 years old.
6. Bachelor degree at least.
Benefits Package:
1. Basic salary: 16,000 or above RMB per month;
2. Bonus system
A. Contract completion bonus: up to 15,000 RMB;
B. Bonus for new teacher recommendation: 1,500 RMB
C. Overtime pay: 150 RMB for per extra ACH
D. Quarterly bonus: up to 6000 RMB depending on teacher's performance
3. Allowance system
A. Housing allowance: 2,000 RMB per month;
B. Sign-in allowance: 6,000 RMB (paid with the first month salary)
C. Flight allowance: 6,000 RMB ( at end of contract)
4. Other benefits
A. Visa support: provide legal working residence permit;
B. Medical& Accident insurance;
C. Paid holiday:15 days public holiday +14 days annual leave(including days off);
D. Nursing Leave:5 days (Only for male teachers)
E. Maternity 90 days
F. Professional training: TEFL in China;G. Opportunities of promotion;
H. Mandarin course;
I. Airport pick-up, 7 nights free hotel upon arrival, team building, birthday gift, etc.
J. Special benefits for teachers who have or want to bring nuclear family to Chinese
Why choose us:
International Institute of Education founded in 2011 is committed to providing 3~12-year-olds with FT taught English classes . Currently, the school Offers quality international education to tens of thousands of students in 12 provinces, 18 cities and 92 directly-operated campuses all across China .As of 2018, we have nearly 600 FTs in our school family. In addition to honors such as "Most Influential Foreign Language Training Organization", "Most Influential Educational Group" and "2017 Famous Children's English Education Brand", the school was also granted "TEFL in China" FT training qualifications by the State Administration of Foreign Experts Affairs in 2018.
In order to inspire a global outlook in students' minds, through giving them access to internationalized language learning resources here in China, the school strives to keep up with the most advanced pedagogical concepts in the world. In early 2017, the "iWonderful International Elite Growth Project", co-developed with numerous domestic and foreign experts, was launched after an almost year-long preparation. It is a program aimed at enhancing students' international competitiveness, by cultivating their 5C capabilities (Cross-cultural understanding, Communication, Creativity, Critical thinking and Collaboration). Based on the globally sophisticated Macmillan graded curriculum system, it offers a more diversified course structure that, in addition to the language arts classes and PBL (phenomenon-based learning), also includes family education and social responsibility goals.
Sally
www.cuecc.com
Tel: 0086-17794515595
Whatsapp: 8617794515595
Facebook: Cuecc Sally
Twitter: CueccSally
Instagram: CUECCSally77
Wechat: CUECC3
Email:studyinchina@cuecc.com
skype: CueccSally
QQ:2853662503