An International School in Zhejiang Province
This international school is affiliated to Huamao Education Group with more than 7000 students. It has more than 700 students. There are around 300 foreign students and 50 foreign teachers from more than 20 different countries.
The school has the world's top IB curriculum system as the core course from kindergarten to high school; Sino-Canadian and Sino-American cooperation International high school projects and CFL Project, which are approved by the Ministry of Education .
Welcome to CFL project
The Korean Program was established in July, 2002. Based on this, the international education department was established which further improved the curriculum and management of the Korean Program. This international school was formally established on 9th February 2015, and Korean Program changed its name to (Chinese as a Foreign Language) CFL Project.
Where are you from?
1.Countries and regions: No matter which country or region you are from, you can study at our school. You can join the Huamao family as long as you are interested in Chinese language.
2.Ages: It is an international school with 15-year study program, which comprises of : Early Year education, Primary School, Junior high school, Senior high school.
3.Semesters: We have long-term and the short-term semester with winter and summer vacations, which satisfy the needs of the students.
Where are you going?
1. Chinese classes are divided based on the level of the students. Students also have English and math's classes .
2. The school implements small-class teaching, with 6-8 students in each class. Students can get sufficient language practice in class and receive careful guidance from teachers.
3. When students reach a certain Chinese level, they will then study with Chinese students and improve their oral Chinese.
4. The school adopts a closed management, the living area and teaching area are managed by corresponding teachers to ensure the safety of students and provide a good learning environment for students.
5. The major courses are:Chinese language (comprehension, listening, reading, writing, speaking, HSK course, etc.), Chinese culture, written English, oral English (taught by foreign teacher), mathematics, computer, music, art, sports, etc. At the same time, there are other interesting activities, as well as CCA courses taught by foreign teachers. We pay attention to cultural courses and social practice to improve and develop students' skills.
6. Activities inside and outside the school
In order to increase the students' interest in learning, the CFL Program holds a variety of planned activities respectively, for instance, Chinese Story Competitions, Chinese Calligraphy Competitions, English Spelling Competitions, Making School Newspaper, International Food Day, "Huamao in the spring" and so on. We encourage students to be brave and try new things in their studies, and to exercise their tenacity through different forms of activities. Students also have chances to participate in "China Wind" International Students Chinese Contest( held by The University of Nottingham Ningbo China) and "Chinese Contest for Foreigners in Ningbo" (held by Tianyi Pavilion Library), and all the contestants achieve good results in the end. Our school create many opportunities for students to understand Chinese culture and fully express themselves, which lays a solid foundation for their learning Chinese.
7. International accommodation
Our school canteen can hold thousands of teachers and students at the same time. There are supermarket, coffee shop and bread shop in the school. The school canteen provide a variety of breakfast, lunch and dinner in Korean restaurant and western restaurant, which can meet the students' demands. The international students have special dormitories which meet international standards. Normally, two students share one dorm room. It is very convenient for them to live in the comfortable and tidy rooms.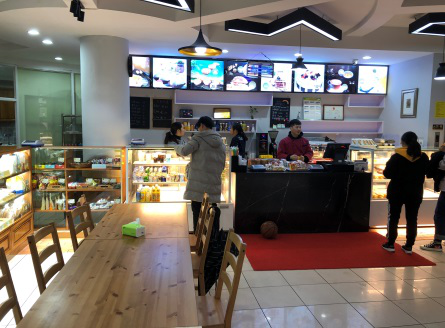 Where is your future?
1. Both long-term class and short-term class can take HSK exam. Students can pass HSK 4 through one term, pass HSK 5 through one year and pass HSK 6 through 4 terms.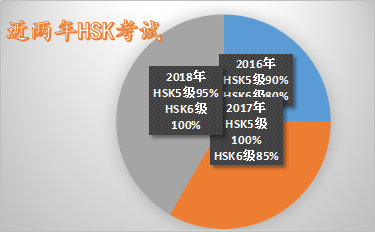 2. Long-term class can straight up to key universities at home and abroad. For 16 years, more than a hundred students from CFL Project were admitted to key universities, including Peking U, Tsinghua U, Fudan U, People's U, Beihang U, Shanghai Jiaotong U, Zhejiang U, Seoul U and so on, who successfully achieved their goals. Our specialized projects are: We have collaborated with Chinese Academy of Arts, so our art students can straight up to it. Art students can also enter Communication University of China by the recommendation of Akabella team.
Distinguished faculty
Both Chinese teachers and foreign teachers have at least 5 years of teaching experience in teaching Chinese as a second language.
We have opened the door for students who are aspiring to learn Chinese, Huamao has the professional team to allow their dreams to come true.
3. Tuition fees
| | |
| --- | --- |
| Yearly tuition fees | 47500*2(RMB) |
If you want to apply, please contact Stella for more details:
Stella
www.cuecc.com
Tel: +86 17767072959
Wechat: StudyInChina1
QQ: 2853662501
What's App: +86 17767072959
Skype: study-in-china.org
Facebook/Instagram: Stella Cuecc
E-mail: eduunion@cuecc.com