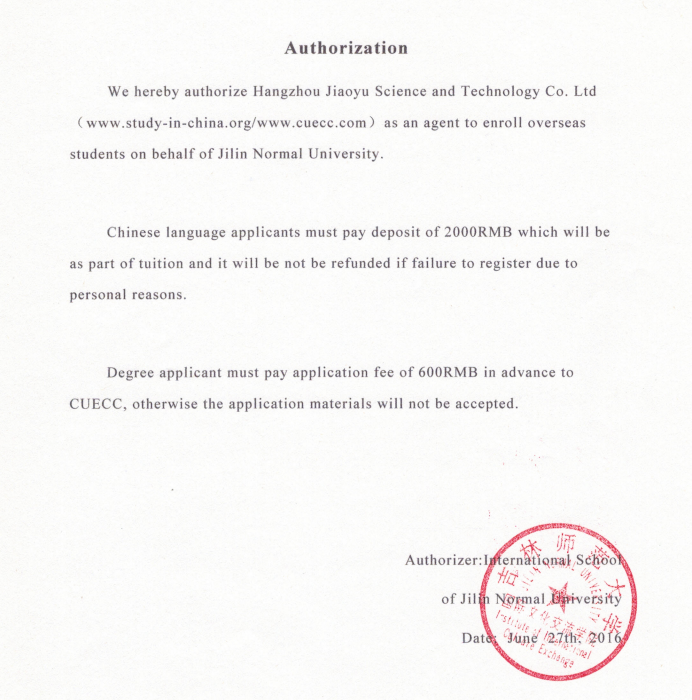 University
---
Jilin Normal University, founded in 1958, is a key university in Jilin province. It is located in Siping city. Its former name is Siping Normal College. The university with spacious campus and elegant environment covers an area of 920,000 square meters. Jilin Normal University serves as the local education and it is also the training center for provincial teachers at all levels. Jilin College and University teachers' training center is located here.
At present, there are 22 colleges, 2 teaching sections, 27 research units and 117 laboratories. There are 55 undergraduate programs in total and nearly one hundred secondary discipline master's degree authorization centers. The library has 1.84 million volumes. The total student population is more than 29,000, and 15,632 of which are full time students. Jilin Normal University owns comparative strong teacher resources. There are 1,488 faculty-members, 1,041 full-time teachers, 523 associate and full professors, and 10 PhD supervisors. Jilin Normal University always attaches importance to education and teaching quality. The focus is on the integration of students' knowledge, professional skills and the moral integrity.
The university aims to train students to follow the principles in accordance with spirits, morality, global perspective and capability of teaching. Graduated students are in high demand and get highly praised by the society and work enterprises.
Program
---
Chinese Language Learning
International Trade and Business
International Chinese Education
Hotel Management
Advantages
---
Excellent chinese learning atmosphere
Low living expense
Friendly local people
High graduate rate
Comfortable dormitory
Contact
---
Stella
Tel: 0086-571-88165708
Email:admission@cuecc.com
Skype:study-in-china.org
QQ:2853662501
Wechat: CUECC2003