Authorization Letter of Wuchang University of Technology

By sally on 2016-06-08
Wuchang University of Technology(WUT) is a private university for higher education approved by the Ministry of Education. It is a multi-disciplinary in harmonious development university.
Situated in Wuhan, Hubei province, in Central China, WUT covers an area of about 233 acres with a construction area of over 400,000 square meters(about 100 acres). It is at the foothill of Mt. Meinan. Three sides are surrounded by Tangxun Lake. And on the campus, European-style buildings nestle among the trees. WUT has won various prizes, such as "China's Top Ten Competitive Brand in Private Universities" "China's Top Private Universities in Comprehensive Strength."
Why competitive
1. Affordable: The annual tuition and housing fee are only RMB15,000.
2. Targeted: The curriculum and teaching are specially designed for Career Prospects.
3. Convenient transportation: It takes just 4 hours to reach Beijing, Shanghai, Guangzhou and other 70% major cities by bullet train from Wuhan.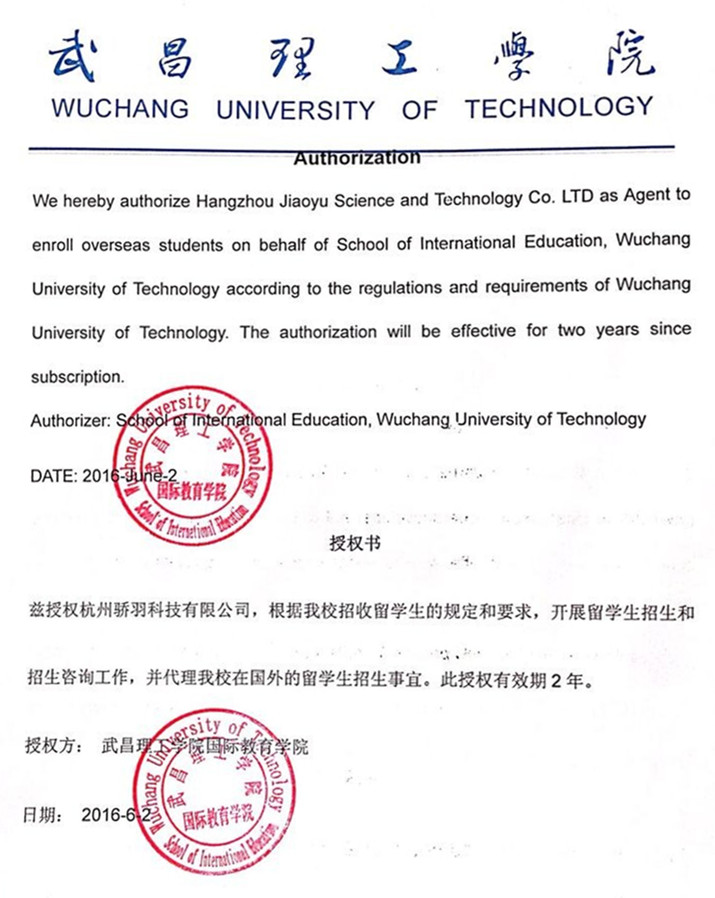 If you have any question please contact
Sally
Tel: 0086-571-88165697
Email:eduunion@cuecc.com
Skype:studycn001
QQ:2853662503
WeChat:CUECC2003